Challenge:
After 20 years of growth and evolution at the Roseville Chamber of Commerce, the CEO and Board of Directors agreed that it was time to revisit the organization's brand. Since its last rebranding in 1995, the Chamber had merged with a smaller chamber of commerce and grown to be the second largest chamber in the greater Sacramento area. The organization had also earned the rare distinction of a Five-Star Accreditation—one of only five in California—by the U.S. Chamber of Commerce. TCG was retained to initiate a comprehensive brand review and to make recommendations towards evolving or completely rebranding the Chamber.
The Recommendation & Execution
The process involved a qualitative and quantitative discovery phase, including detailed and segmented surveys of members, former members, and non-member businesses. Key stakeholders were interviewed and focus groups conducted.
Alignment and agreement in the findings revealed a common perception that the Roseville Chamber of Commerce projected an influence transcending the geographic boundaries of the City of Roseville and unincorporated Granite Bay. Members reported depending upon the Chamber not only for networking and business development, but also to lead on issues affecting business throughout the region.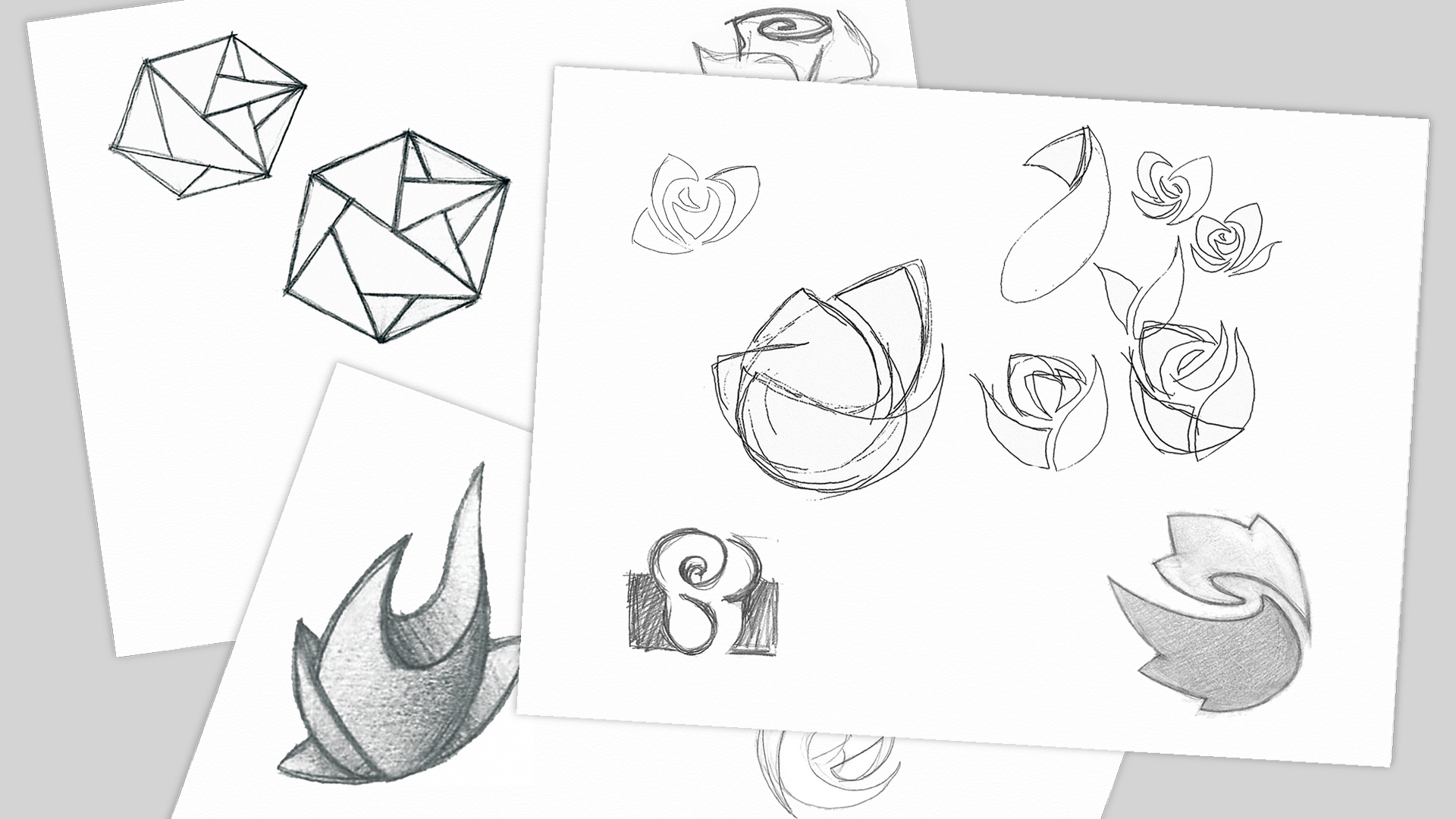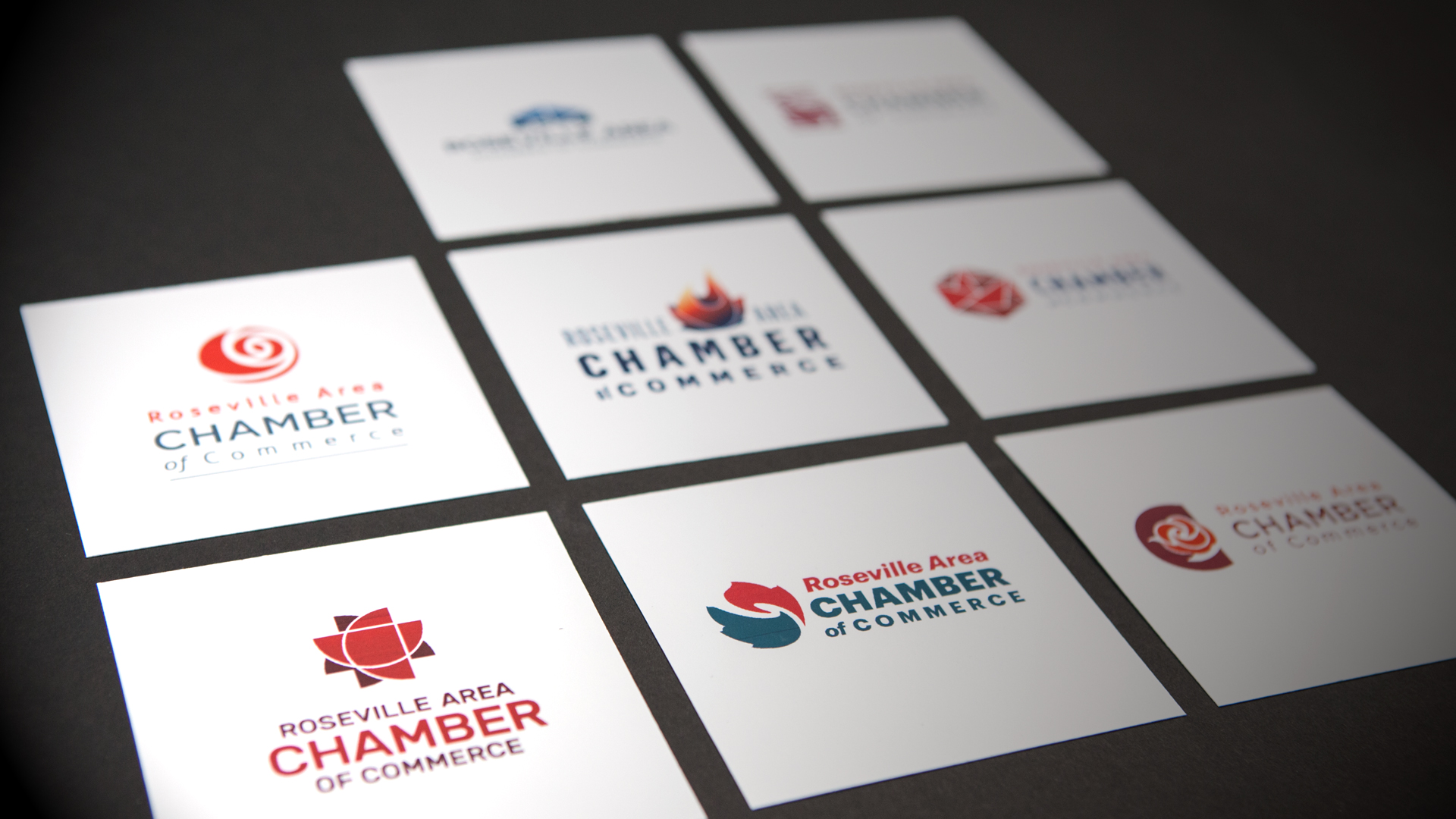 With the findings summarized in a brand positioning report and creative brief, TCG recommended a new name, Roseville Area Chamber of Commerce. From there, the creative team explored several distinct design directions for logos, beginning with variations to the now former logo.
Dozens of initial sketches gave way to nine options presented to the CEO and staff. Six concepts were then brought to the Chamber Board for a vote. In the final stretch, TCG worked with a select group chosen by the Chamber to refine two finalists before unveiling the new logo at the 2016 Board Installation Gala.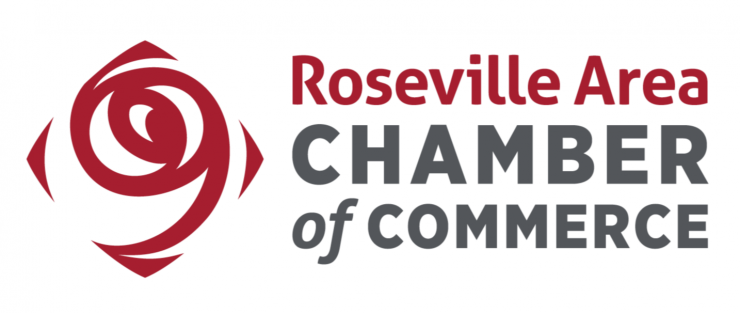 The final logo incorporates new Roseville Area Chamber of Commerce name with an icon that retains a strong graphic rose element. It reflects an expanding and dynamic organization with a unified center and a multi-level approach to serving the many needs of members, regardless of size. TCG is assisting with the development of brand standards and assisting the Chamber with updated marketing communications to update the overall visual brand.