The Challenge:
TCG was tasked with updating the 16-year-old MarketOne Builders brand to better reflect its evolving presence in Northern California as a premier general contractor. MarketOne has an excellent reputation as a quality, customer-focused general contractor, but they were looking to expand their services and service area. It was time to update their brand identity to reflect the changing dynamic of their organization.
MarketOne wanted to update their brand without completely divorcing itself from its current brand. Theirs was a brand that was identifiable in the community and they did not want to lose the "comfortable familiarity" they had developed with their local audience.
The Recommendation & Execution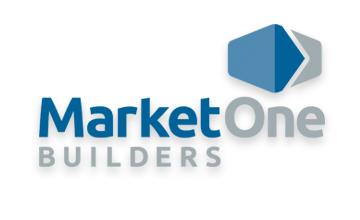 TCG worked with the MarketOne executive team to create a new custom identity that accurately reflects this dynamic, forward-thinking organization. Retaining the existing color palette, the new mark provides a clean and memorable mark that has been implemented across multiple platforms.
TCG was further tasked with the development of a comprehensive CMS website that was visually driven in order to showcase the phenomenal work of this talented group. Utilizing the client's own custom photography, the site provides a visual "tour" of a myriad of projects in a responsive design that works well on smart phones and tablets alike.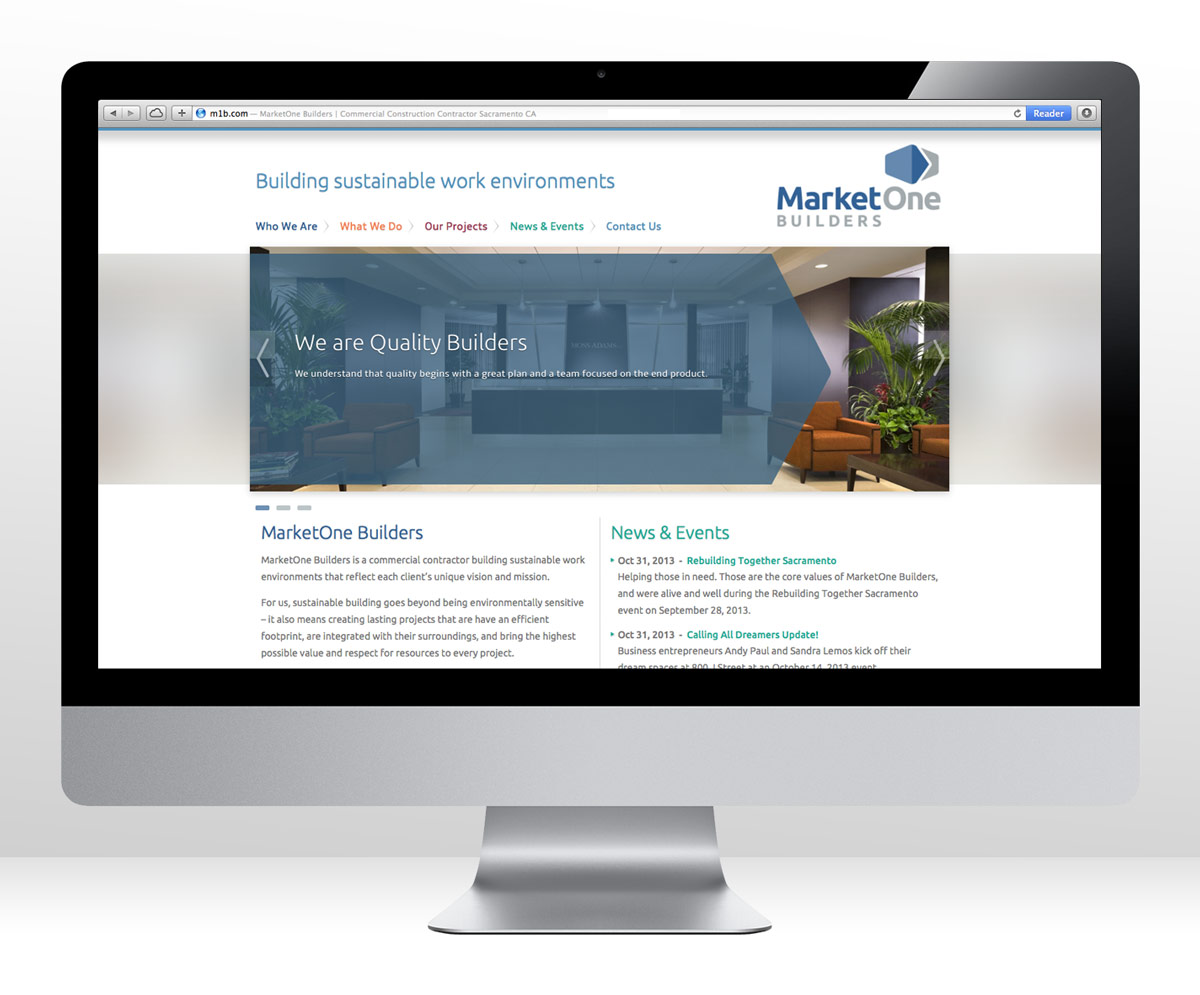 The new brand was introduced via mix of traditional print ads and an accompanying digital ad campaign in local publications.

The new MarketOne brand was introduced in the summer of 2013 and was well received. The company was recently awarded new high profile projects in both the Sacramento and Bay Areas.