The award-winning team at TCG is at your service for 2023 and beyond…
Taber Creative Group (TCG) specializes in providing qualified, comprehensive brand consulting strategy, services and materials execution to investors— in a wide range of industries—who are identifying and/or pursuing unique options for growth.
In addition to the three brief case studies outlined below, TCG supports and bolsters dynamic brands in the healthcare, energy, SaaS/technology, banking/financial and agriculture sectors, as well as various non-profits. From experience, let us show you how a brand's value can absolutely transcend current and projected EBITDA through presenting the promise of continuing success.
We also speak the language of regulation and public affairs associated with many M&A initiatives.
TCG offers all the marketing communications and public relations services you require.
We feel that the best branding initiatives bring an experiential appeal and impact to the senses. So, let's spark up a discussion.
Thank you for your time and attention. Please submit your contact information via the form for occasional, no-obligation gestures and offerings.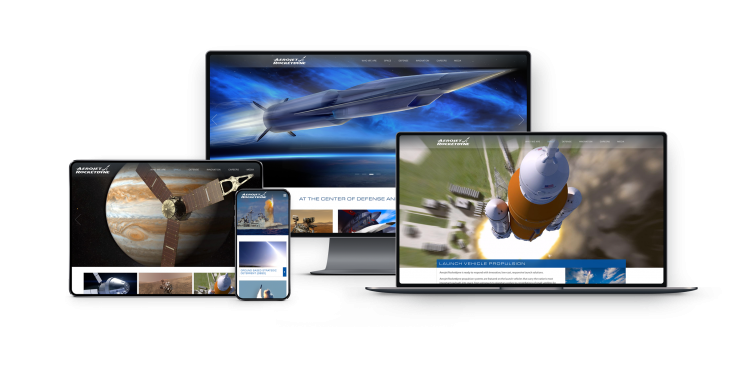 Aerojet Rocketdyne
Aerospace & Defense Technology and Applications
TCG was first hired to work with (then) Aerojet, nearly 20 years ago, to produce internal company communications and new employee recruitment materials. In 2012, our team was awarded the assignment to update and evolve this iconic brand in advance of Aerojet's merger with Rocketdyne. Previously, Aerojet was the only major aerospace and defense contractor in its niche that had not grown via merger or acquisition since its founding in 1942. TCG evolved the brand with refreshed messaging and the launch of an all-new website, Rocket.com.
Over the past decade, TCG has further developed specialty-focused, complementary websites for various Aerojet Rocketdyne brand service sectors. Additionally, the corporate website has evolved to its current state, as we continued to work on maintaining and updating the company's digital assets, leading with the latest technology and best practices.

Brighterion/Mastercard
Artificial Intelligence/Machine Learning Technology
When (then) Brighterion Inc. first engaged TCG in 2015, this pioneering developer of Artificial Intelligence and Machine Learning (AI/ML) technologies was already the leading security provider for Mastercard's transactions in Europe, South America, and much of the U.S. The company was considering its options between either advancing towards an IPO or an acquisition by Mastercard— and possibly other suitors. TCG collaborated with the Director of Marketing, the CEO, and the minds behind the proprietary technology to develop a brand video that displays the versatility and promise of multi-industry AI/ML applications. Brighterion was acquired by Mastercard and now operates as a co-branded company under the Mastercard brand umbrella.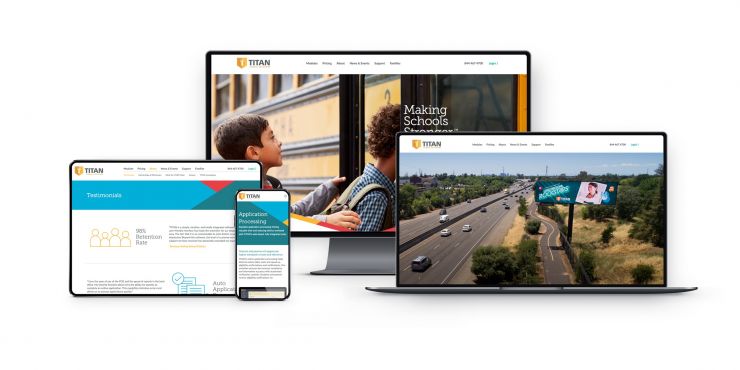 TITAN- A LINQ Solution
SaaS solutions for the K-12 Schools Industry
In 2015, before the beta test version of the TITAN School Solutions school nutrition software was even complete, TCG was collaborating with the (then) CEO—as well as the initial financial investor in the start-up— to develop brand strategy and execute action plans. Less than two years later, TITAN was recognized as the fastest-growing technology company in the K-12 (U.S.) industry. Then in 2020, despite COVID challenges to the marketing model through school and industry tradeshow shutdowns, TITAN pursued growth investment opportunities with more than one potential Private Equity Group, eventually closing a sale in October of 2020 with the first PE firm, at a value exponentially higher than the original number discussed in March of that year with the same investors. From there, TITAN—a LINQ Solution, assumed the role of "crown jewel" in a growing EMS- LINQ K-12 technology portfolio. In 2021, after TCG was no longer working directly with the brand, as launched, TITAN— a LINQ Solution executed a subsequent, larger deal. Terms of that transaction were not disclosed.